Ship's Papers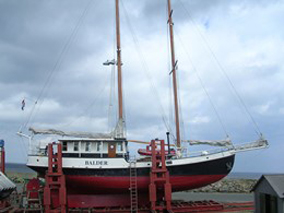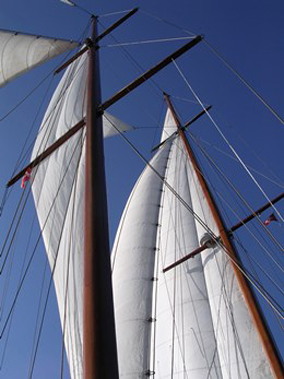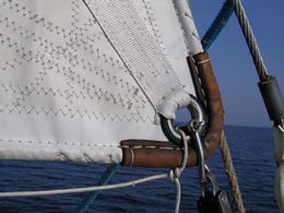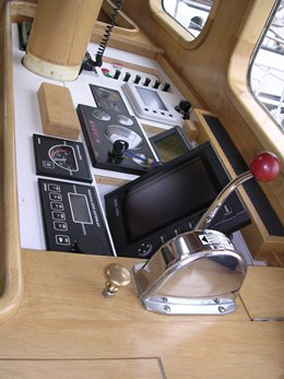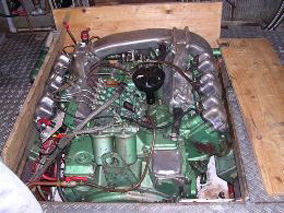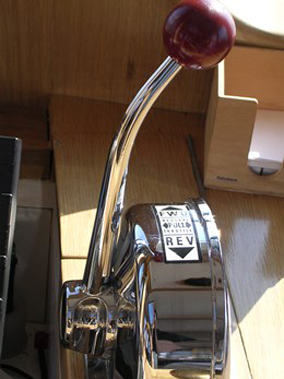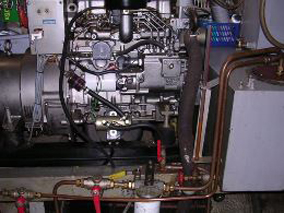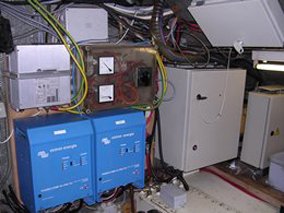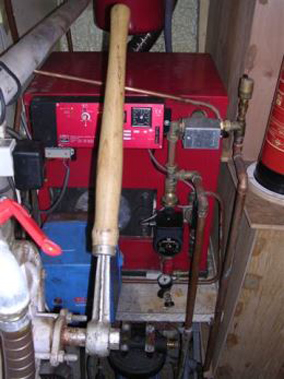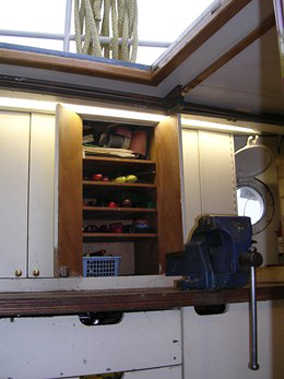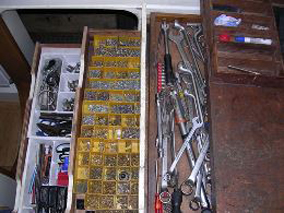 Registry number 7282 ZG 2004
Bill of Tonnage for pleasure craft number 9847
Certificate of Nationality number 7260/2004
Certificate of Registry number 9848/2004, Cadastre – 28 May 2004
Land Registry Type 4, part 519 w.172
VHF license – BALDER call name PD 7988
MMSI number 244010280, AAIC: NL 01
Measurements
Overall length as sail ship 24.0 m (79 ft)
Overall length as motor ship 19.85 m (65 ft)
Hull length 19.18 m (63 ft)
Overall width 5.0 m (16.4 ft)
Draw under water 2.6m (8.5ft)
Height above waterline as sail ship 24.0 m (79 ft)
Height above waterline as motor ship 9.5 m (31 ft)
Height above waterline as motor ship with lowered masts 3.5 m (11.5 ft)
Hull
Material - riveted steel
Weight - 40 tonnes bruto, 11 tonnes netto
Masts and Rigging
(2 larch masts to be completed) – 21.0 m foremast (69 ft) 24.0 m main mast (79 ft)
6 sails w/ 296.6 m2 surface (3,191 sq ft)
main sail
80 m2
480 gr Polyant SF
on stainless steel sliders in mast rail
larch boom
3 rift lines
lazy jacks on 2 speed winch
stay sail
32 m2
480 gr Polyant SF
on stainless steel cable
larch boom
lazy jacks on 2 speed winch
top sail
39 m2
380 gr Polyant TNF
stainless steel sliders in mast rail
foresail
28 m2
480 gr Polyant SF on stainless steel cable
larch boom
on 2 speed winch
jib
36 m2
480 gr Polyant SF on stainless steel cable
genoa
81.6 m2
340 gr Polyant TNF
standing rigging
stainless steel 7 x 19 dia., 13 mm
bobstay
stainless steel 7 x 19 dia. 15 mm
fasteners
winches
A complete set of 7 two-speed self-tailing winches and 5 single speed winches handle all sails.
Anchor Gear
Twin anchors type Spek 125 kilo, 145 kilo with certificates
each on 100 m long 13 mm zinc chain
Anchor winch (Windlass) Leroy Somer 24 volt electric S2204 with remote control
two chain stoppers
additional winch drum
Safety Equipment
Automatic inflatable life rafts – Beaufort 6 RB, 6 person, Autofluk TEAL, 6 person
Life vests – 8 life vests and 4 harnesses
Various flares
VHF radio Sailor RT 2048
SSB radio HF 150
Navigation Equipment
Magnetic compass – Cassens and Plath
Depth finder, forward looking – Echopilot FLS gold
GPS – Furuno GP 32
Radar – Inritsu/Simrad RA 772UA
Motor/Propulsion
Original steam engine – 180 horsepower (now replaced)
Present motor – 6 cylinder Mercedes Benz, OM 401, 162 horsepower, completely rebuilt 10/2004
Hydraulic reversing clutch – Masson NE3
Propeller shaft – 120 mm diameter shaft with 1150 mm diameter steel 3 blade propeller, clockwise rotation
Generator/Electrical system
3 phase 400 v / 2 phase 230 v, 12Kva – 4 cycle Mitsubishi diesel automatic start/stop
Shore connection – 220/380 volt including separation transformers
Power on board – total ship equipped w/220v outlets
Batteries – 1 package 688 ah/20 h, 24 volt, 1 package 74 ah/20 h, 24 volt, 1 package 74 ah/20 h, 12 volt
Lighting – halogen spots in 12 and 24 volts for general lighting on dimmers, emergency lighting in 24 volt, machine room and work room lighting in 220 and 24 volts
Steering
Hydraulic steering control in steer house and on afterdeck
Automatic pilot – Robertson - electro-hydraulic steered by magnetic compass
Rudder blade – 2.2 m2 driven by 2 hydraulic cylinders
Tanks
Diesel fuel 3,500 litre (770 Imp gal)
Drinking water 3,000 litre (660 Imp gal)
Water softener for drinking water
Waste water 300 litre (66 Imp gal)
Central Heating
Each cabin has separate heating controls – Kabola B17 combination boiler with Elco burner
The ship is heated to comfortably winter in northern waters.
Galley
3 burner gambolled propane gas stove with oven
Refrigerator
Microwave/heat convector oven
A special room for 3 x 11 kilo propane tanks is located safely on the outside wall of the steering house.
Bath
Full-sized bathtub
Standing shower, sitting shower
Sink
Vacuum toilet
Laundry
Standard sized washing machine
Electric tumble dryer
Additional toilet
Workshop
Space designed for complete set of tools and equipment necessary to maintain a ship.
Ceiling hatch opens to back deck for easy access and working comfort.
Anchor hatch
Two anchor chain openings,
Space for extra sails, fenders and lines
Protected by steel hatch cover with secure locks